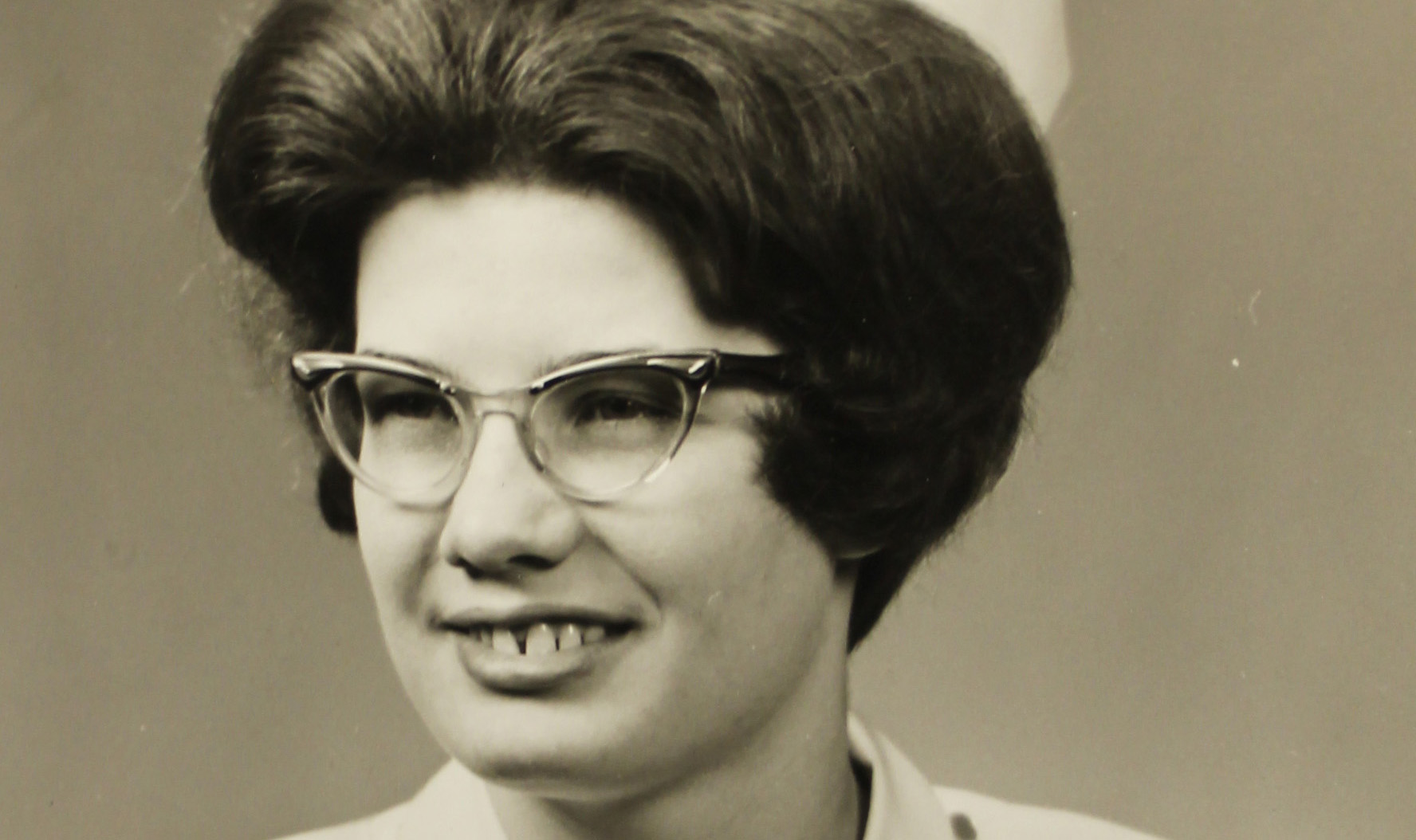 Sharon Essink
An Employee's Story:

Sharon Essink was born in 1948 in Hamilton, Michigan to Mr. and Mrs. Willis Essink. As a young girl, she dreamed of becoming a nurse. Sharon was intelligent and ambitious. She graduated third in her class from Hamilton High School in 1966. She was awarded a nursing scholarship from the salaried employees of Rockwell Standard Steel Corp. of Allegan and Women's Hospital Service League of Allegan. Her dream of nursing would soon become a reality.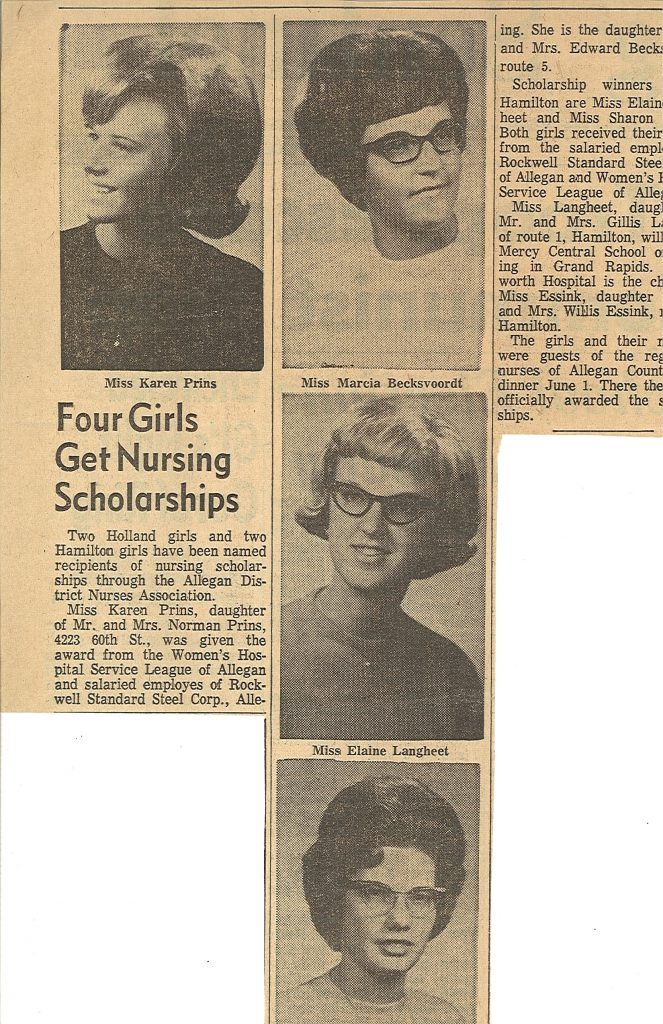 Sharon attended the Butterworth School of Nursing from 1966-1969, she graduated with academic honors. She lived in Grand Rapids with her peers during the week and visited her family in Hamilton on the weekends. Sharon wrote to her mom often because it was too expensive to call her over the phone. Sharon's younger sisters, Yvonne and Arla, kept many of the letters. She shared about what she was learning and expressed her interest in obstetrics. During her training, Sharon had floor rotations in each department of the hospital to see which she preferred. She loved working with babies!
While searching for her job placement, her mother prayed it would be at Holland Hospital so that she would be closer to home. After graduation in 1969, Sharon was given her dream job at Holland Hospital in obstetrics. She worked with Drs. Robert Weeldryer and Donald Endean.
Unfortunately, Sharon only practiced as an RN for two and a half years. In January of 1972, she was diagnosed with Leukemia. As a nurse, she knew exactly what was happening when the symptoms began. In fact, one of the first signs occurred while she was at work when she fainted.
Dr. Eli Koetes was Sharon's local doctor. Her relationship with him became very special as he walked with her through this fatal disease. She began treatment in Ann Arbor at the University of Michigan Hospital, sometimes spending weeks at a time there.  When in remission, she would return home to visit her parents and four younger siblings (two sisters and two brothers).
The doctors originally gave Sharon three months to live but she fought it for nearly a year. In December of 1972, Sharon Essink-VanderKooi passed away at age 24. Though her time was far too short, it is reassuring to know that her childhood dream was met before she had to go. Sharon's story lives on with three of the five Essink children who remain.