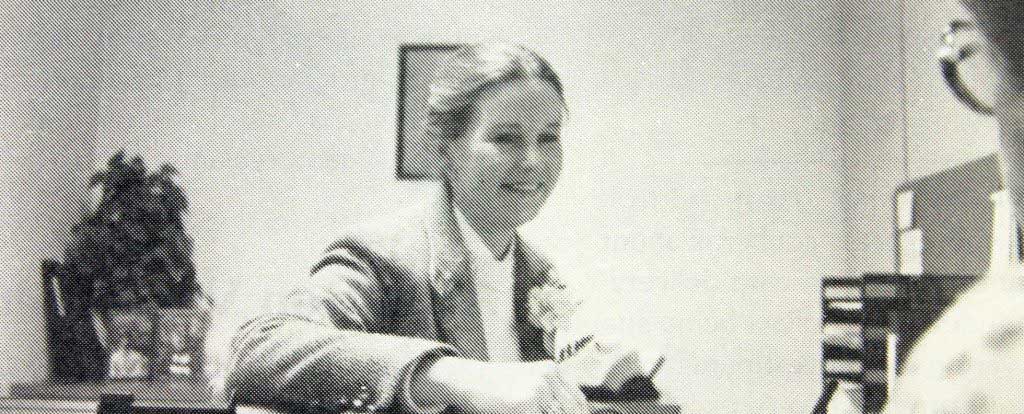 Ruth Dailey's Story
An Employee's Story:
Ruth Dailey was an employee at Holland Hospital for 40 years. Her dedicated service began in 1972 as an admitting clerk. Carl Dailey, her high school sweetheart and husband, also worked at the hospital in building engineering from 1978-2002.
Ruth remembered starting her job on typewriting machines. For every admission at the hospital, a form was required with nine copies using carbon paper. When the hospital got its first computer, the midnight shift would then key in the information from the day before to store patient records. Eventually, the computer service was contracted to a company in St. Louis, Missouri, saving the hospital's midnight employees many hours of transcribing documents.
Ruth's job also involved managing the switchboards. She would plug one end of a cable into the board and the other end to the extension the caller wanted. With no caller ID, Ruth never knew what to expect. Sometimes it could be a mom calling about her son with asthma or a wife calling about her husband having a heart attack. Other times, it could be about the weather forecast or whether schools were closed. Ruth enjoyed the challenge.
As technology developed, so did Ruth's role. Her commitment to the hospital stood out and CFO E. Marie Vander Broek picked Ruth to learn more about computers. She took word processing and spreadsheet courses with a select group of employees. Ruth was charged with writing the training material for clerical workers at the hospital. Since very few people had ever used a computer, she would encourage them to play solitaire to learn how to control a mouse. The first computers were dumb terminals and strictly used for admission and record keeping. The technology sped up the process of storing patient information.
Admissions eventually became the patient access department and Ruth eventually became the manager. Though she loved her new position, she missed the face-to-face interactions. Every day she would cover someone's job over the lunch hour to keep her hand in it.
Patient access employees are typically the first people patients interact with. As manager, Ruth emphasized the importance of this with her department. She explained how nobody wants to have to come to the hospital, but if you can get one smile out of everybody it makes a difference. It is important to understand that people are not themselves when they are here; they are not the person they are on a good day. A compassionate mindset is crucial when you are admitting up to 50 people in a day. As an employee, the procedures may seem routine but to the patient they are significant and they are the ones living through it. As a hospital, we need to acknowledge that.
During Ruth's time at the hospital, Noble was donated to the department. This giant teddy bear became the face of patient access and was seated at the first reception desk when patients walked in. Noble had several costumes and was always dressed for the season. For those patients who made frequent visits to the hospital, he was the one they looked forward to seeing.
Ruth retired in 2012 but remained as an independent contractor for three years. During a very busy transition for the new manager, Ruth took some of the routine, daily work off her plate.